Safety Management Platform: Best Design and Setup for 2021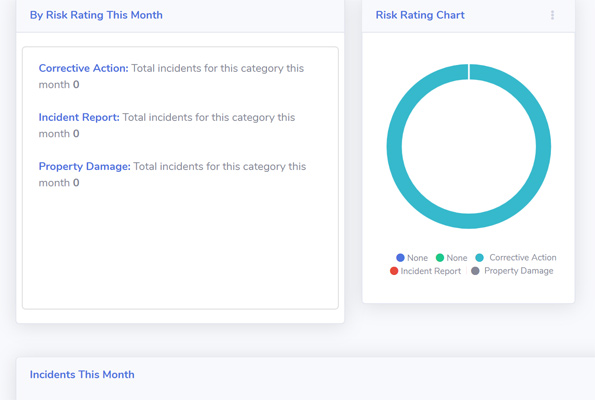 Best practice safety management starts with a good safety management platform. It includes modules to manage the core areas of safety workflows covering tools to manage when things go wrong such as incident reporting and response, investigation, actions and notifications. This might include hazard management, corrective actions or preventative forms such as near miss reports and safety observations. Tools to manage polices, registries, documentation, meetings, notes and safety knowledge. Tools to manage workers comp, claims, medical certificates, return to work plans, insurance and of course reporting around trends, root causes, safety metrics and deep safety data.

Our safety management platform is an all encompassing suite of customisable tools that you can mix and match and apply to your overall safety framework. Below we go through the most common modules to include in the safety management platform, the best design and setup.

Setup an online safety management platform here:


Safety Reporting
When things go wrong, its important to have the mechanisms to capture, report and escalate. Safety reporting might consists of pre-incident activities such as a near miss report or a safety observation report and incident occurrence reports such as an injury or illness report, security incident, property damage report, liability report, environmental report and even broken down into contractor incidents, employee or visitor incidents.

Post incident reporting includes a hazard report and risk assessment, corrective actions, investigation and sign off. If the incident was an employee injury, there may be an additional workers comp claim management process that follows which might include medical certificates and return to work plans.

Common reporting forms:

- Incident Report Form
- Near Miss Report
- Safety Observation - Hazard Report
- Corrective action
- Security Incident
- Property Damage
- Risk Assessment
- Incident Notification
Safety Document Management
There are a lot of materials in the world of safety ranging from policies, procedures, workshops, notes, SWMS, MSDS's, SOP's, registries, manuals, meetings and minutes.

With our safety management platform you can set up registries for each type of documentation category, whether it be quality management registries, environmental documentation, safe work procedures, procedures for job tasks, site plans, asset registries, property damage registry, injury or illness register and safety policy libraries.
Notifications
It's one thing to store and record all things safety management but another major element is notifications around what's happened, when and where. A solid notification system can ensure that awareness of incidents are managed in real time, that managers are notified of certain types of incidents and severity, that sign off is required where relevant and that a record of what's happened is emailed to relevant site and manager contacts.
Mobile based safety management
In todays world everyone is connected via mobile devices such as the iPhone or Android phones and tablets. Its critical that the safety management platform be able to be engaged via these devices so that incidents can be viewed, actioned, updated, closed along with corrective actions to mobile or investigations and risk assessments done on mobile as well, in real-time, in the field.
Designing your Safety Management Platform
When it comes to designing your own forms, registries and workflows, a custom approach is what works best. No two organisations are the same and no two workflows will be the same. Your platform should support the flexibility to be site specific, organisation specific, industry specific. Using form builders to create any type of safety form or registry, generate reporting off these fields and more.